Today I began by cleaning & priming the components I made so far. The process is relatively simple. Wash with Dawn soap. I use one of those handle/sponge things you can get anywhere. Next I rinse it in a bucket of fresh water. Next I take a small container filled with POR-15 Metal Ready and brush it on to every exposed surface of material. After letting it sit for 30 minutes I dump the pieces into the last fresh water tank. Next, I will sit the pieces out to dry. If parts are exceptionally damp I will hit them with a towel to absorb as much moisture as possible. Once that is done, I'll spray it with SEM EzCoat Primer. As I've said before, this stuff dries incredibly fast! I've literally watched it dry before my eyes.
Part's coated in acid waiting to be washed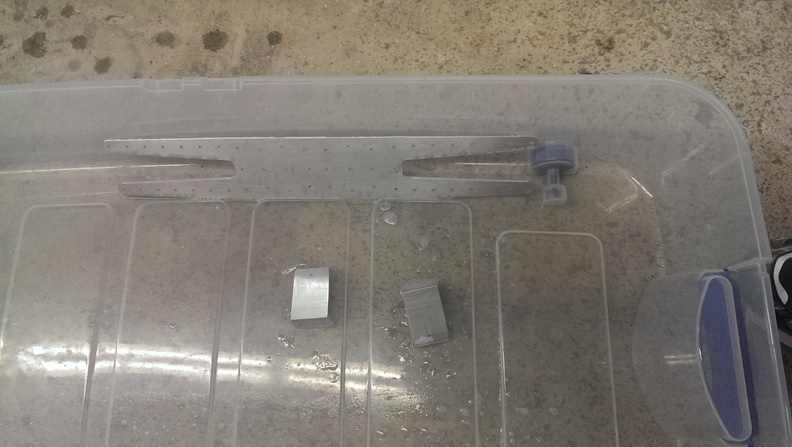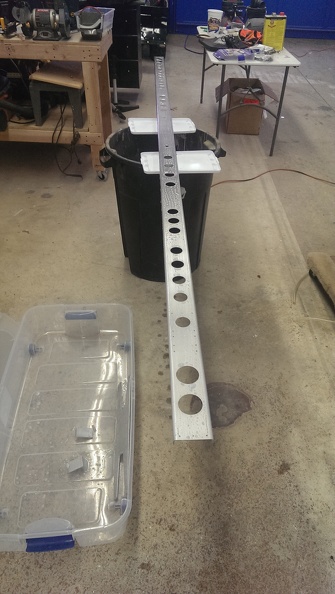 Parts waiting to be primed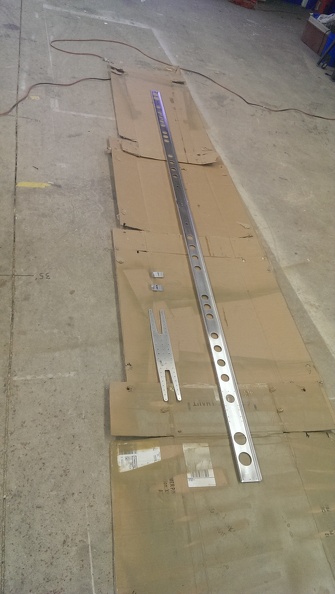 Parts  Primed, Ready to Rivet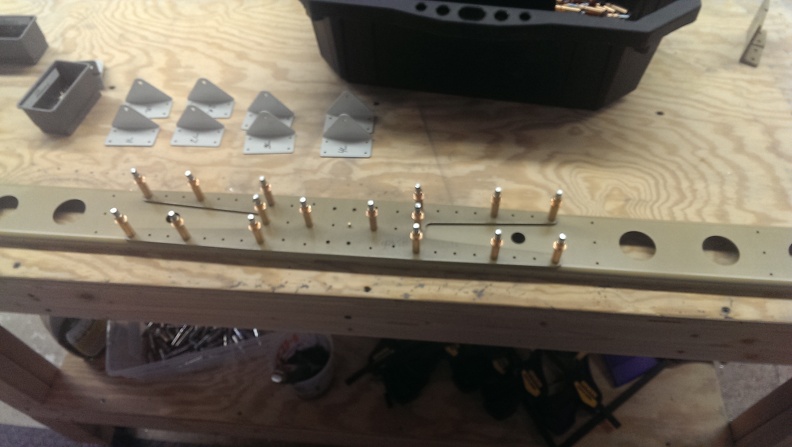 The rear spar riveted and "complete" for this step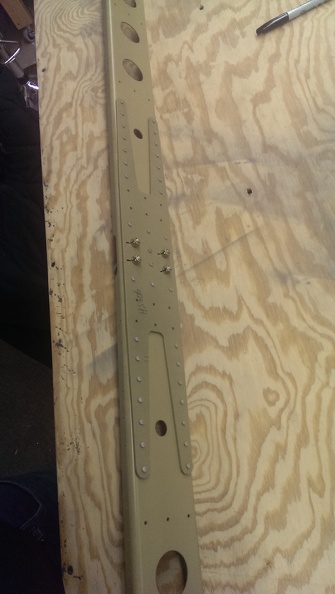 Since I had plenty of time let, I decided to continue on to the next step that I could do.
Next I had to cut and deburr the HS-1013, HS-1014, & HS-1015 stiffners. This was long and boring but had to be done. Next the plans have you mark a 1/4″ line on the 2 HS-1013 stiffners and line them up with the 33rd hole from the edge of the spar & clamp them in place. Next you begin the process of match drilling. Once complete, the HS-1007 Spar doubler gets added as well as the HS-1008 attachment plates. It took me a little while but I found a old mounting bracket for some Andrews Diplexer's ( I doubt anyone will find one of these ) to hold the entire assembly to the table. Once everything was locked down I did some more match drilling.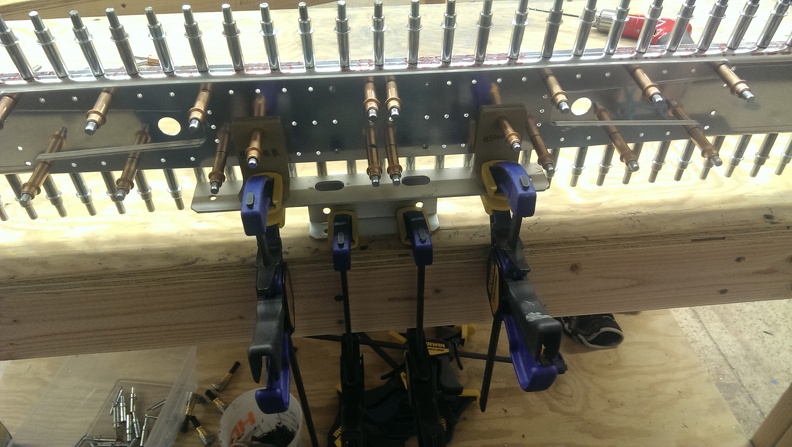 While countersinking the 9 center holes on the top half, I had not noticed the microstop counter sink got jammed and the "gate" was set far deeper than I wanted. When I was countersinking the first hole it popped free, and was a relatively deep counter sink. I will ask van's about it in the morning.